Online events have become a real trend of the moment. They allow you to spend a few uplifting hours and do many interesting things, without leaving your living room! In addition, they are valid ally against boredom, as well as a good answer if you are looking for ideas on what to do at home during this period.
Trust me, it will be a nice surprise to discover all the activities you can dedicate yourself to thanks to virtual events!
---
Online Events
In this article, you will find a lot of useful information about online events:
what they are and how they work
how to attend and organize
how to choose the online event that's right for you
8 ideas on new digital experiences to try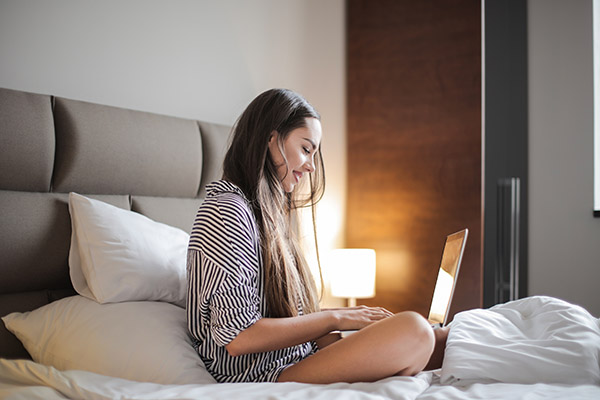 What do you think of a digital workout, wellness session, cooking class, music, board games, dating, art, cinema, theater, language lessons…?
This is just a small preview! Continue reading to find out the guide we have prepared for you and all the events comehome hosts organized for you!
---
What are Online Events
But what are digital events?
Online events are activities you can take part in, or organize, through comehome app or web platform. In comehome, where prior lockdown people met in home events organized by our hosts, online meetings have become the ideal way to keep our +120,000 people community united and connected.
Download the comehome app! free from your store, register in a few steps and start the adventure!
---
Generally speaking, digital events allow people from all over the world to come together, learn new things, have fun, and feel part of a family. There are no geographical, cultural, or linguistic borders: all participants are united by their passions and the pleasure of sharing new experiences.
On the internet you can find many virtual events of different types, some online events example are: video courses, webinars, talks, live streaming, video conferences, and direct. But the thing that makes comehome unique in terms of online event platform, and distinguishes it from all the others, is the fact that each event is interactive, an immersive experience!
In fact, all participants access the online event via video call and can interact with each other, get to know new people and have fun with one another, sharing interests and passions. This is not a passive use at all, everyone is an active part of comehome online events!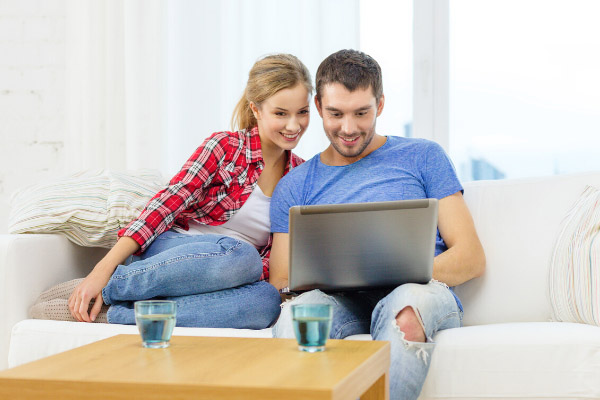 Each virtual event is organized by a host of our community, a person who has a real passion for his format.
By participating, you will connect with people from all over the world while doing something that you are passionate about. You will be able to live unique, interactive and video-call experiences in the language you prefer to speak.
---
Online events what they are and how do they work
With online events, you will not have to give up socializing, but you will be able to make new friends while staying at home: just step out your comfort zone and be surprised by something new.
Remember that "There are no strangers, only friends you haven't met yet" – William Butler Yeats.
We are a sociable animal, we all need is sociality and human contact; the fact is that in the historical moment we are experiencing, this connection cannot be physically satisfied… but digital means allow us to get together. The crucial point is that you can live many real experiences even through a virtual medium!
Connect with the world and share your passions!
---
How to participate in an Online Event
To take part in online events on comehome, you only need an internet connection! Let us explain the process:
Log in and register in a few clicks on the app or on the website www.comehome.fun/online
Use the filters on the site to select the categories of events you are interested in
Choose the right online event for you and reserve your pass
At the start time of the event, click on the virtual room link to enter the video call.
You don't have to be a tech wizard, it's all very simple and we'll guide you step by step!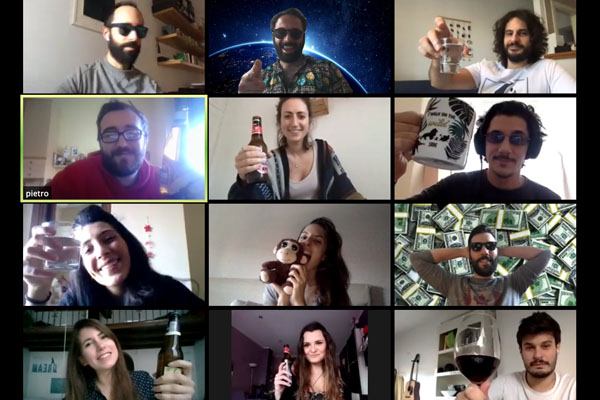 ---
How to organize Online Events
If you want to create experiences and share them with new friends, then you could become a Host! The first thing to do when you want to create an online event is to gather ideas. It seems obvious, but you should ask yourself these questions before starting:
What are your passions?
What is something you like and makes feel good while doing it?
Do you want to share this passion with other people?
If you have found your answers, it is time to abandon theory and move on to practice! To organize online events with comehome, just follow these steps, nothing easier.
Start Here!
It will take just max 10 minutes:
Create the format you like most
Define a maximum number of participants, how many people you want to host in your virtual room (we will help you create your digital room)
Establish a contribution fee to access your comehome
Choose the date, time and duration of the virtual event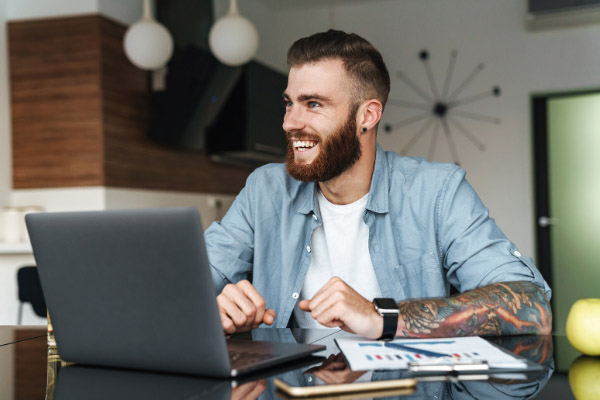 Use a catchy and emblematic title
Create an attention-grabbing cover image
Write an accurate description of the event, but also nice … spontaneity always pays!
Decide the language, or languages, of your digital event.
---
Promote an Online Event
To make successful online events, one must not forget about the promotion phase. Spread the word!
As we said at the beginning, comehome has a very large and active community, which you can get to know thanks to the Facebook Stayhome groups that you find in English, Italian, and Spanish: #stayhome! GB, #stayhome! IT, #stayhome ES.
And you can also join the groups linked to the cities where comehome live is live 🙂 with home and outdoor events: Comehome Milano🏠, Comehome Roma🏠, Comehome Torino🏠, Comehome Barcelona🏠.
So, the first thing you can do to promote your online comehome event is to create posts in these groups sharing your event's link and something to engage with the community. In addition, you can also share this link with your friends via WhatsApp, Messenger and wherever you want! You can also make posts on your Facebook and Instagram profile, or stories.
---
Stayhome Festival: the 1st Online Events festival
We also organized a one-of-a-kind festival: a large online event festival, that took place the first 3 days of May!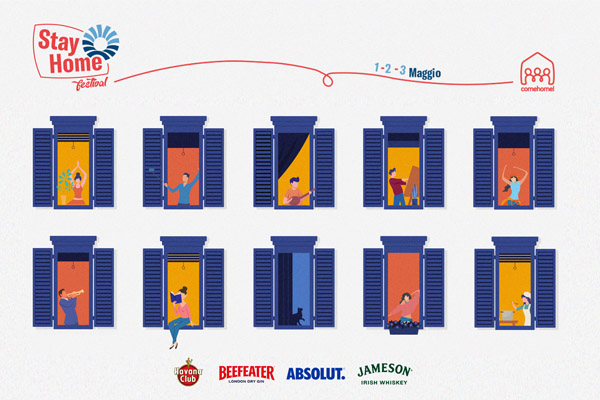 It is an event that connected people from all over the world. Thanks to technology, we can stay close and share our hobbies, despite the distances! Everyone participated from their home in a video call, but all participants lived the experience of being in one place, together.
An innovative form of entertainment, to have fun, doing some good, in fact, all proceeds from the scheduled digital events have been donated to charities which are tackling the coronavirus emergency.
---
Online events, real experiences!
Whenever we say that there is no limit to the imagination of our Hosts, we do not exaggerate. In fact, as soon as you enter the online events home, you will find an incredible list of things to do!
And now, let's see 8 examples of experiences you can do with comehome!
1. Online Cooking lessons
Food lovers will surely follow video blogs, video recipes on Instagram and YouTube, but do you want to have a teacher live at your disposal? You will be able to learn new recipes and techniques with a Host/chef who will carry out each step together with you and the other participants.
At the end, you will share the moment of tasting on video call and you can exchange ideas with people who have your same passion!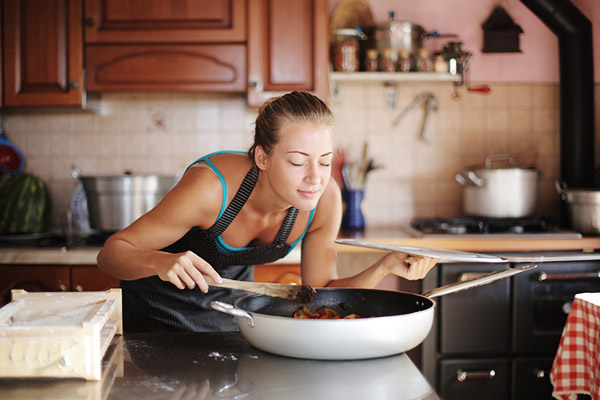 2. Online Sport and Wellness Events
Personally, I am one of those who feel a bit of guilty for all the snacks they are eating in this period and want to be able to detach from the sofa.
Here too, there are plenty of pre-recorded video courses that teach you to exercise at home.
But there is no comparison with a workout, or yoga and pilates class, in which there is a prepared Host ready to explain how to do the movements, correct you and give you the right charge to train together. Come on, it's a whole other thing!
3. Online training
There are many wise people, who have understood that this forced enclosure can be the right time to learn new things and increase one's culture.
For those who want to expand their knowledge, there are many Hosts that organize digital training events on different topics: online language lessons, digital marketing, seminars on cryptocurrencies, personal and work well-being, and much more … the list would be infinite if I had to mention all!
4. Digital events: Art and Music
These are perfect for those who are hungry for art in all its forms or crave live concerts. Do you want to learn to paint or creative recycling? Do you miss good live music?
5. Online dating
Okay, here we go, the temperature is raising over here! You can finally save your thumbs from the tragic dating apps swipe and throw yourself into actually getting to know new people. I tell you, comehome online dating events are somehow similar to dating apps, with the difference that they work!
Our hosts organize very fun games, through which it is easy to break the ice and get in touch with other people immediately. Zero embarrassment, but true knowledge and infinite smiles.
6. Virtual events: Party and Sociality
Ah, these are also beautiful, ideal for all true "party animals". Do you miss parties, cocktails, appetizers and DJ sets? Well, here you will find the formats that are right for you.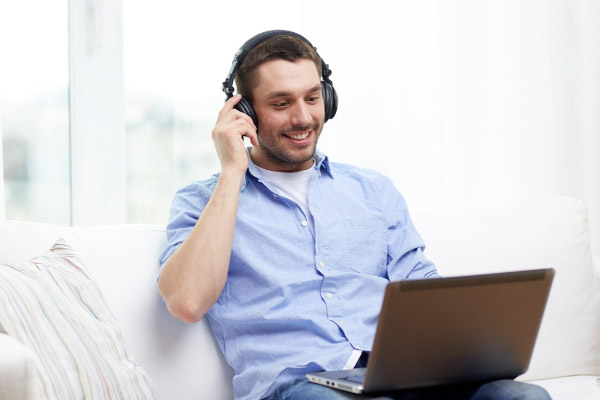 Maybe you're wondering "yes, oh well, but how do you party through a screen?" Trust us, we are not crazy, or maybe just a little, but still, trust us, it can be done and we are already doing it. As you read this article you are probably missing an aperitif with a live set from Jakarta (it really happened).
If you want to lean away from the doubt and give you the opportunity to participate in a party with people from all over the world, you just have to enter comehome and get accredited for the next virtual event!
7. Online games (board games)
What if we told you that you could take on challenges playing your favorite board games against players from all over Italy, indeed, from anywhere in the world? Test your skills with our Hosts' themed digital events!
You will find everything: Cluedo, Dixit, Taboo, Scientific Scopone, Names Things Animals Cities, Guess Who, Lupus in Tabula, Obligation or truth, Sarabanda, Music quizzes… there are so many that we would not be able to list them all. One thing is certain: fun is guaranteed!
8. Webinar: Talks on different topics
Do you want to talk and discuss new topics? Do you think that being able to discuss topics with people who have different backgrounds than yours, will enrich yourself as an individual?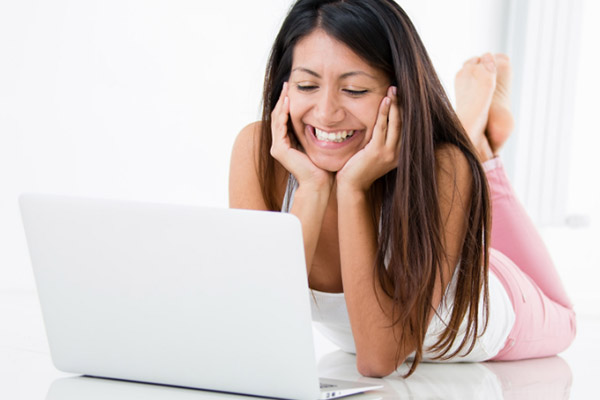 There are so many topics that making a list would be impossible, but know the range of the talks is very wide, from philosophical talks, to more technical ones or also "spicy" ones like Sex talks. Access the platform and search for the topic that is most in your strings. And if you don't find it, remember that you can always organize an online event as Host.
Take a look at today's "virtual" events! See you (online) at home! 🏠